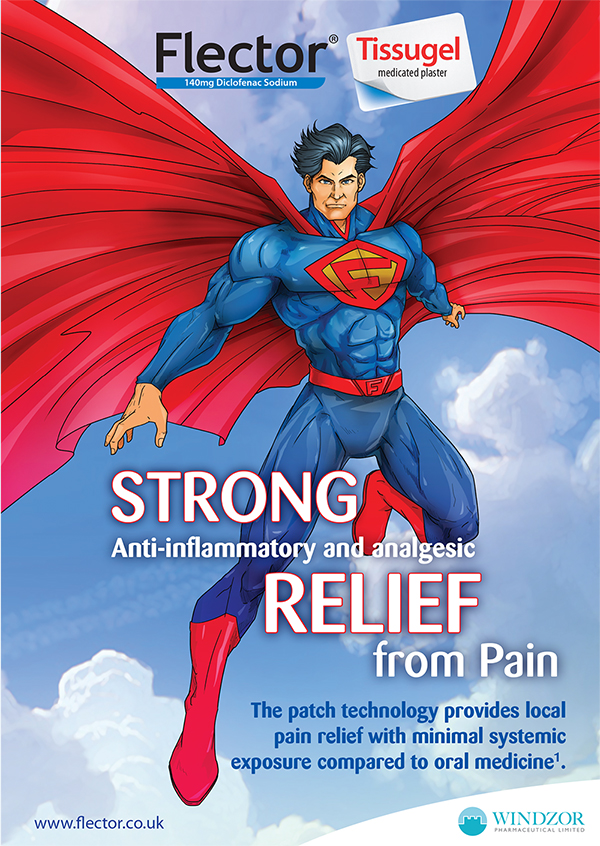 Flector Plasters x 10 will be discontinued when current stocks expire.
Customers should check suppliers of unlicensed medicines if they still need to source the product.

Flector 140mg Diclofenac Sodium Tissugel Medicated Plaster
Anti-Inflammatory and analgesic relief from pain.
Flector is a prescription only plaster for local symptomatic treatment of pain. Flector Delivers locally an effective quantity of diclofenac from the plaster into the affected tissues under the site of application.
Available in Ireland from United Drug and Uniphar  from 1st June 2019 and available from large Wholesalers in the UK. Flector is available on the NHS £14.35 for ten patches.
For a copy of the SmPC or for more information please contact medical@windzorpharma.com